The No1 company in Essex for your Glass Balustrades
Visage glass and Steel provides our Bespoke Glass Balustrade services all over Essex
Glass balustrade completed for a client in Epping, Essex. Do you require a new Glass balustrade for your decking area? Please get in contact to discuss your project
Are you looking to have glass balustrade fitted in Essex? If you are welcome to Visage Glass and Steel. We have been fitting glass balustrade in Essex for the past 5 years and have built a reputation of excellence within this specialised area. Glass balustrade offers a contemporary modern look to your home often bringing old outdated staircases into the modern era giving your home a wow factor, especially if you have an entrance hall that is starting to look drab and needs a lift. As you can see throughout our website there are many different styles of glass staircases as well as different mixes of elements such as wood and glass or steel and glass.  These combinations compliment each other perfectly and we can advise you on what would look more appealing for your home and the space you are looking to update. Don't forget we also supply and fit glass balustrade for outdoor spaces as well, so if you have a decking area that you would like to utilise glass panels with so you do not exclude a view from a terraced area we can advise you on a combination of products and fittings that you can use. Do have a look at some of the work we have done here no doubt this will inspire you as to what you glass balustrade in Essex could look like.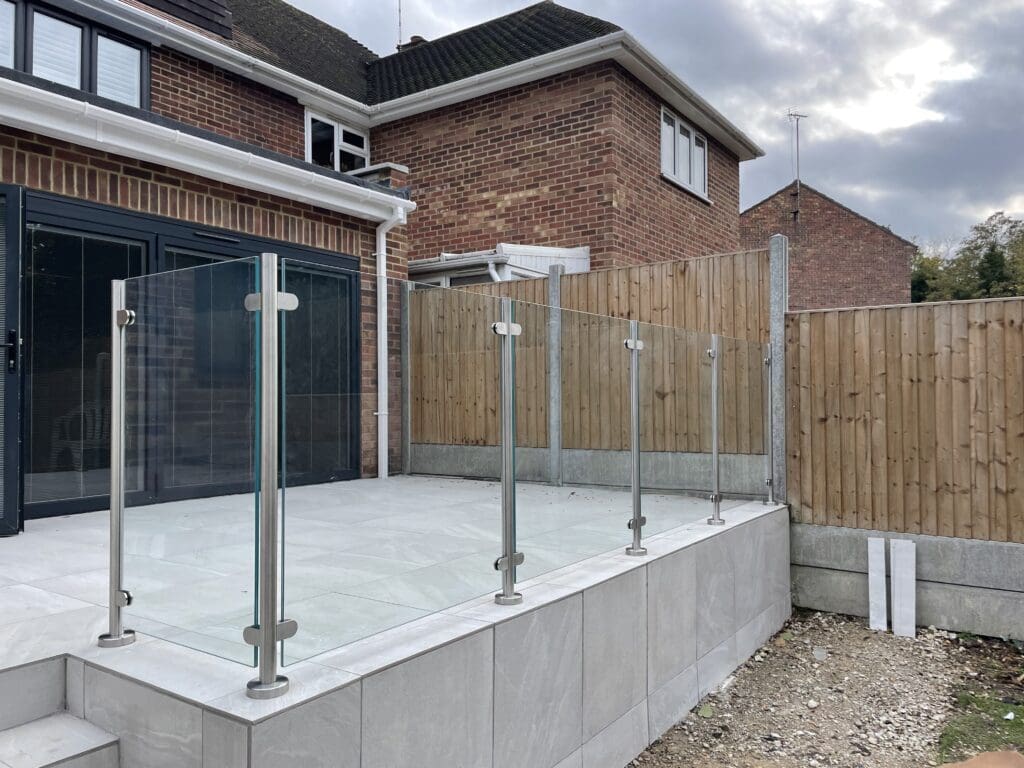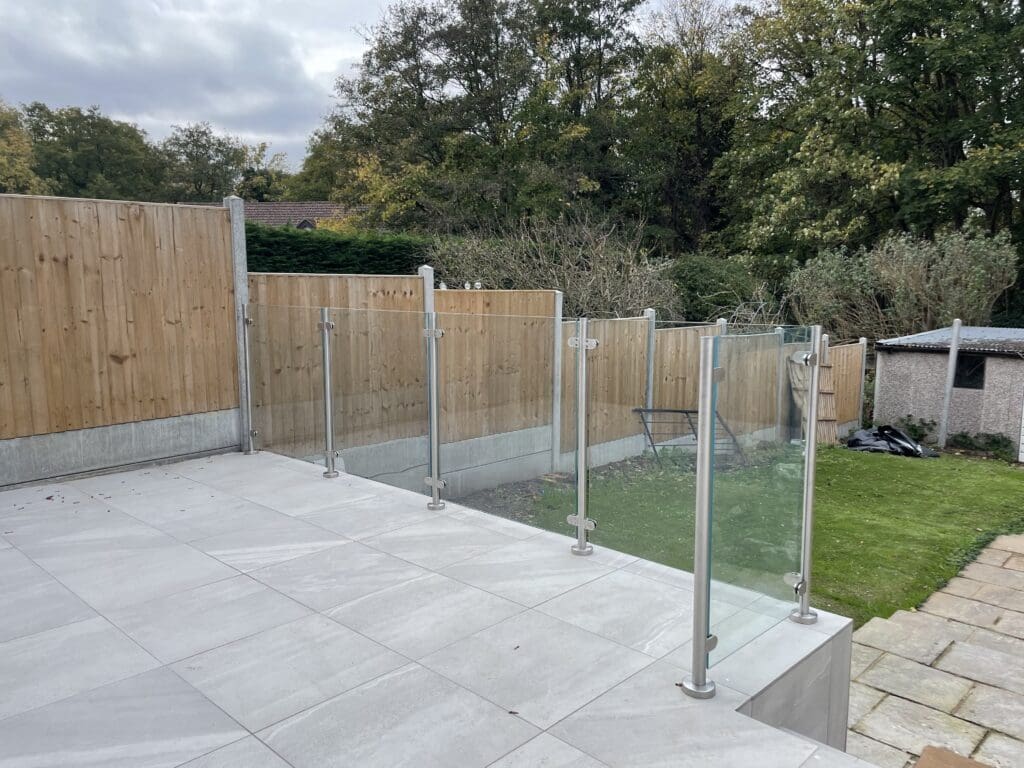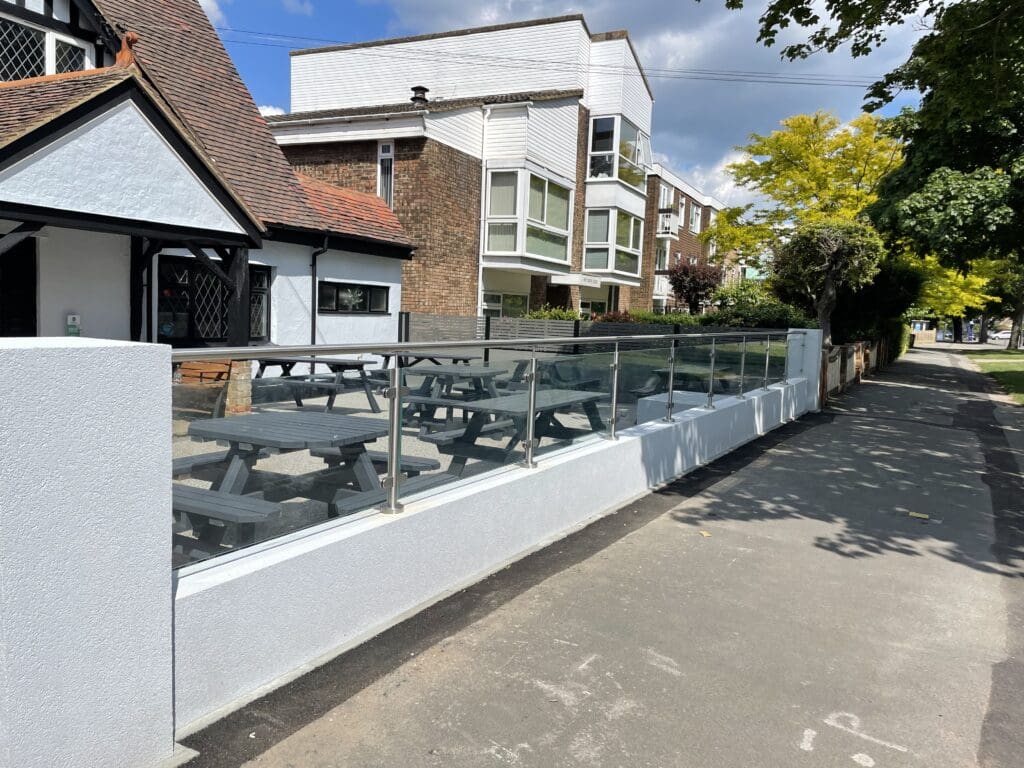 Residential or Commercial Glass Balustrade
As an established business we offer residential and commercial glass balustrade so whether you are looking for glass balustrade for perhaps a bar or restaurant that you are developing or updating, rather than a residential dwelling,  we have the combination of skills and materials to give your space its own personal look that will appeal to your visiting audience. Our glass balustrade systems combine the elegance of glass and stainless steel to modernise any area, or perhaps if you are refitting a hotel lobby that has a prominent staircase as a feature we can offer you advice on the right materials and combination of materials to use to give your space a bespoke contemporary look with a stunning new staircase and a beautiful new entrance.
Making Glass Balustrade Simple
Here at Visage Glass and Steel, we are committed to supplying you the very best product for your budget along with our excellent customer service and satisfaction. Our dedicated team is always on hand to guide you through the entire process, from designing your balustrade to the finished installation. Upon our initial phone call we will discuss your ideas, the design and style you are looking for in respect to the space that is being filled and offer our input that we feel will provide you with the best outstanding glass balustrade. Designing and installing your balustrade system is easier than you may think and we aim to do this we the minimum amount of disruption to everyday life and within an agreed time frame which will often be days instead of weeks depending on the size of your project. Whether you're a commercial or domestic customer, our goal is to provide the safest and most reliable components for your project.
So if you have decided to speak with us about your new glass balustrade in Essex in more detail then feel free to contact us through our website here or call us on 07903 166333. One of our team will be more than happy to discuss the next steps with you.