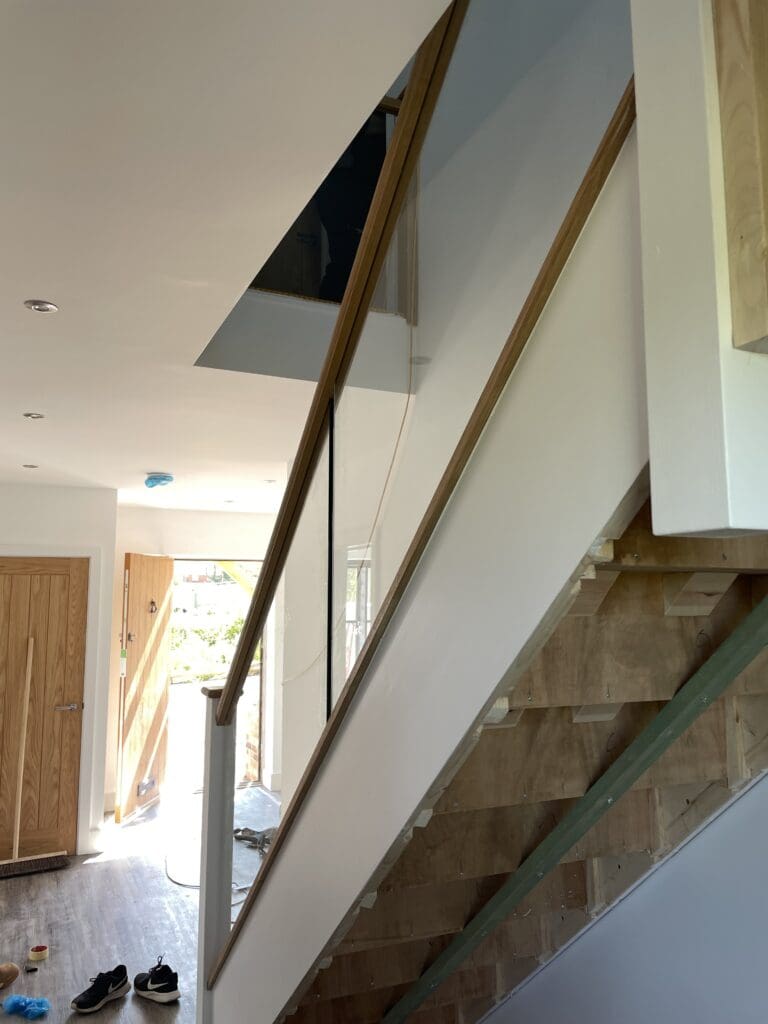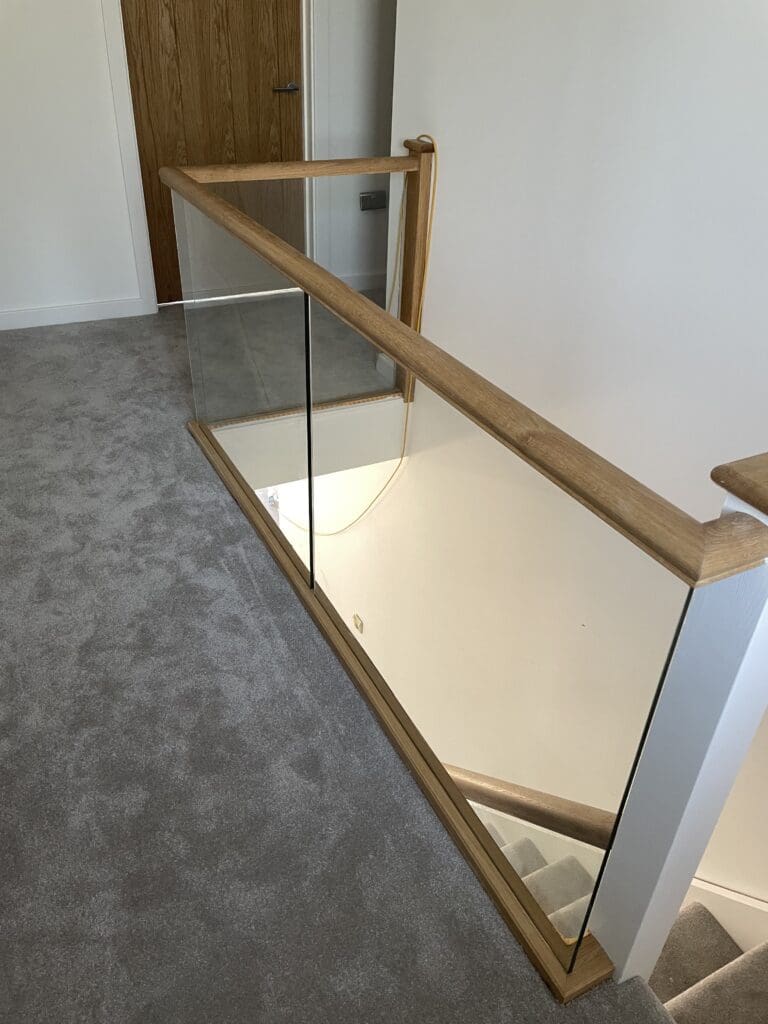 Welcome to Visage Glass And Steel we have been fitting glass staircases and glass panels to staircases across Essex for a number of years now and are experts in this area. So if you're looking to make a feature of your staircase or give your hallway and landing a real modern contemporary twist you have arrived at the right place. Adding a glass staircase can also give the appearance of additional space within your home and can allow more light to circulate through your property. Visage Glass And Steel can advise you on fitting the best class staircase panels for your project, we can also advise you on contemporary balustrades and rail systems as well as the different styles, some people prefer highly polished wood others prefer stainless steel giving you that industrial look indoors. But whatever your ideas and thoughts here at Visage Glass And Steel we can certainly help you to develop your ideas to give your stairway or even possibly your hallway a wow factor when people walk through the door.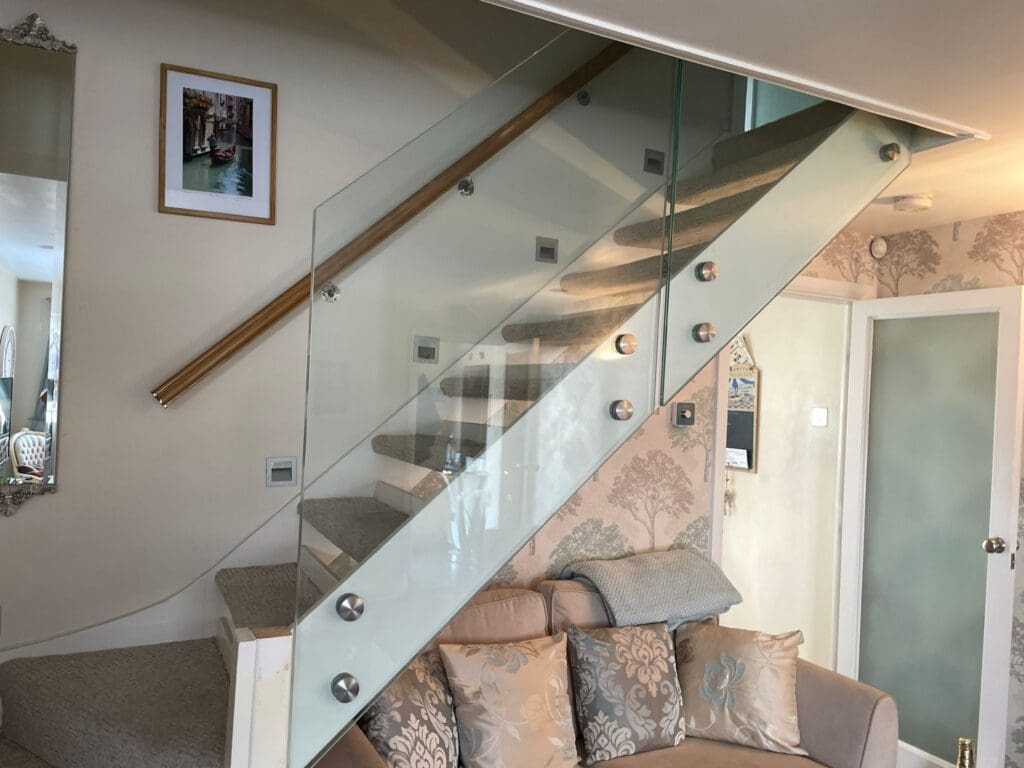 Glass Staircase Panels Fitted In Essex By Professionals
We would always advise you to have glass staircase panels fitted by experts and we've been doing this across Essex for a number of years, so do you have a look at some of our pictures on our website here of projects we have completed to give you complete confidence and peace of mind, as when you fit glass staircase panels or create a glass staircase safety has to be one of the paramount features but also safety with added style and I'm sure you will agree from the projects we illustrate on our website the finish we create for you will be outstanding. In addition to staircases we also utilise our glass panels for outdoor balustrades and fit glass balustrades around decking areas and create glass Juliet balconies in Essex and London, so while we are designing and fitting your glass staircase why not consider improving your decking area out side by adding bespoke glass balustrade? We use various styles of glass for your panels in Essex and London, these include toughened glass, satin finish and clear toughened glass. Do ask us about the different styles of glass panels that we fit when you get in touch.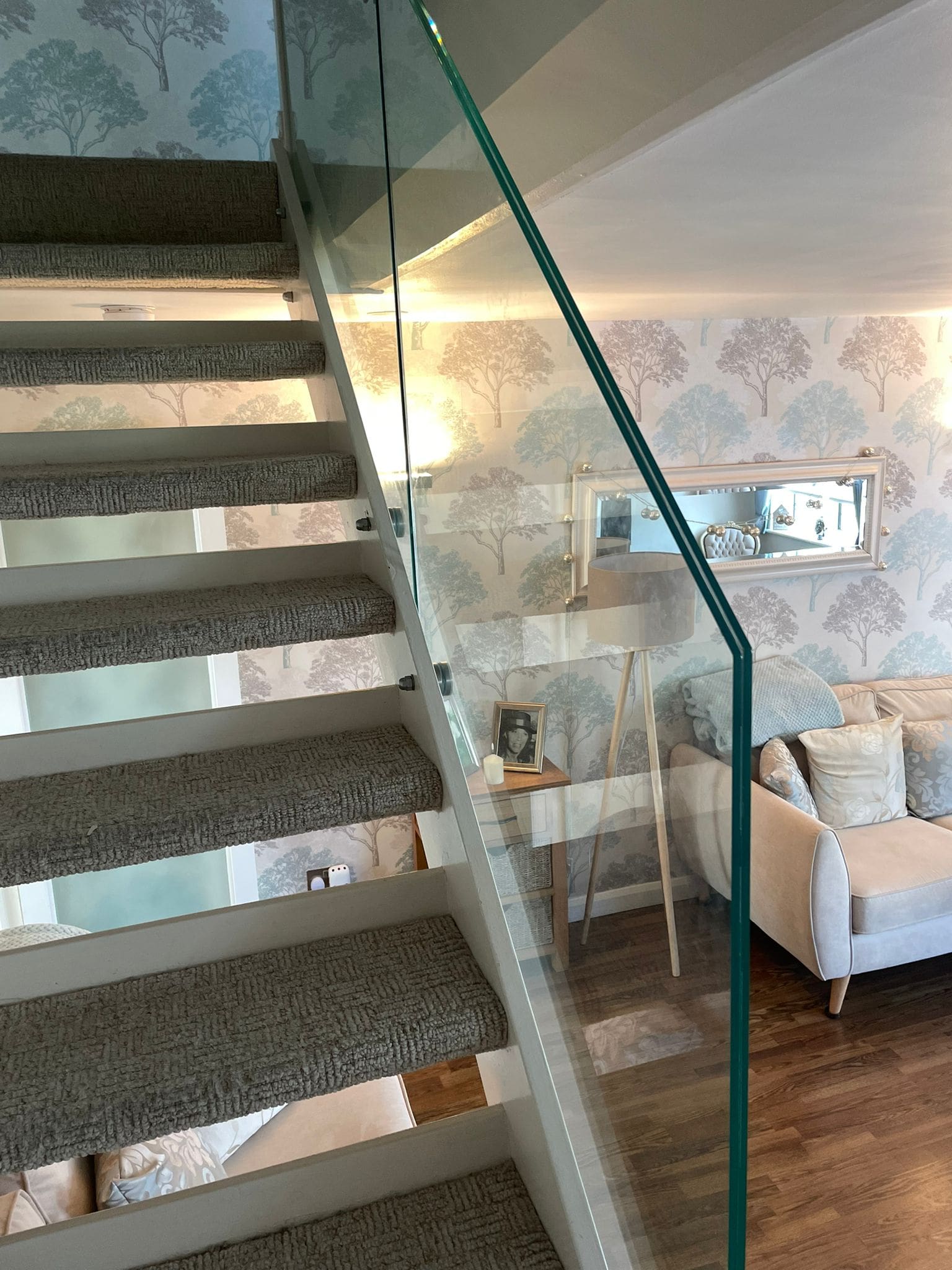 Where to Utilise Glass Panels
You can utilise glass panels in several locations both inside and outside and we do of course fit glass panels in domestic and commercial settings. If you are looking to have a landing and staircase that over looks a lounge area glass panels will give you the illusion of more space. Outside a glass Juliet balcony adds contemporary chic to your home. Perhaps you have a swimming pool and you would like to add some safety to the pool by adding glass panels around the pool so that the view of the pool is not obstructed by railings and fences. Do Have a look at our page here of work we have completed both domestically and within commercial settings.
So if you are ready to investigate the possibilities of having glass panels fitted for your staircase in Essex or London or perhaps you are considering an outside decked area, feel free to call us on 07903 166333 or contact us through our website here we look forward to working with you.