Juliet balconies come in many different styles, here at Visage Glass and steel we specialise in the contemporary glass style balconies that give your home that wow factor look, and have fitted many across London and Essex, but also allow you to utilise areas that would often become dead spaces or give you the opportunity to add features to your architectural design that you would not have thought possible. For instance in your loft extension, it may be possible to incorporate double doors that you can open in the summer time to allow the loft space to cool, but to also allow light to flood into the space as you enjoy the magnificent view. With a stylish glass balcony this not only adheres to the safety standard but allows you to open the doors and give you a feeling of space and light when you see your view. We encourage you to have a look at some of our Juliet Balcony constructions here Metal & Glass Balcony Installations | Juliette Balconies | Chelmsford, Essex & London (visageglassandsteel.co.uk)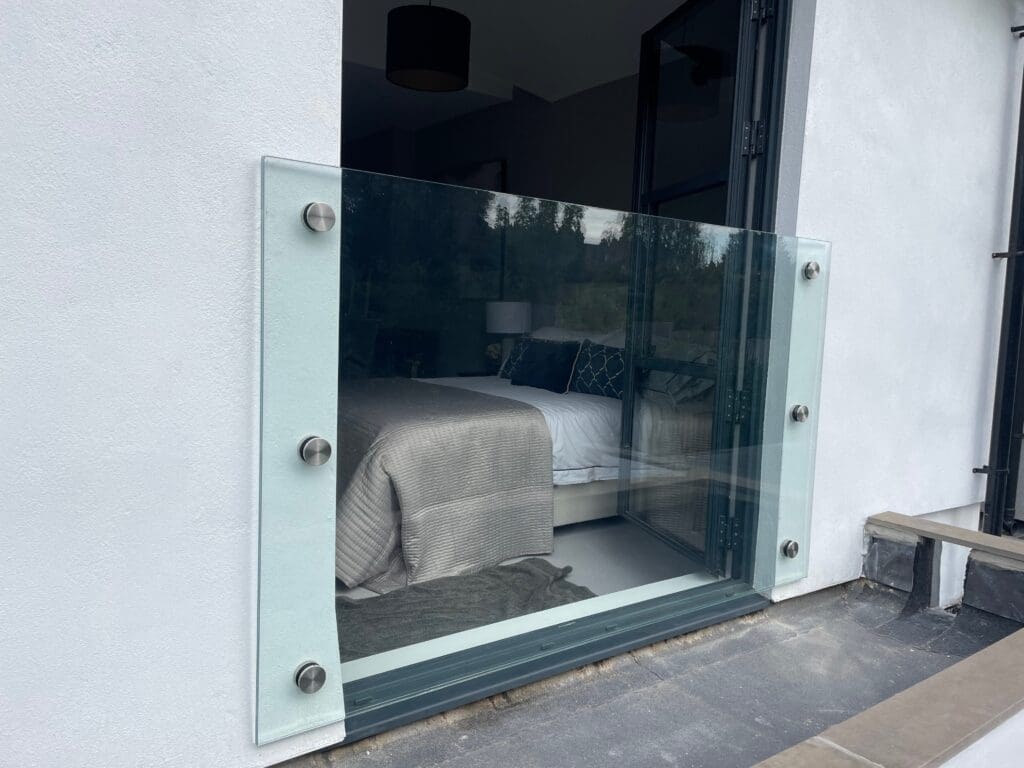 Why Install A Juliet Balcony
Juliet balconies have may advantages within the construction process, they offer no structural complications, they offer unobstructive views and they have minimal cost compared to fitting a fully fledged balcony. The simple uncomplex system of fitting a Juliet balcony across a set of French doors gives your balcony that deluxe feel. In addition, they offer uninterrupted views of your surroundings. At Visage Glass and Steel, we offer a variety of different styles of Juliet balconies, with innovative designs that come in a variety of shapes and sizes. We can add a variety of supporting rails and structures created from aluminium and stainless steel offering the contemporary look for residential and commercial buildings, this allows us to use larger glass panels which give an affinity feel as there are no joins. Do ask us about these systems that we can custom fit as the effect is stunning. Juliet balconies are becoming the must have external additions to homes and commercial buildings as they offer contemporary style and a wow factor. We see property developers adding these to their apartment blocks to break up the look of a building and defining individual apartment space within a complex. In the commercial sector we are seeing hotels adding bespoke Juliet balconies as these attract a higher paying guest with the ability to have an unobstructed view of the surrounding countryside or coastlines of where they are situated.
Your Juliet Balcony Enquiry
We supply and install many different glass balustrade systems in London and Essex , each one is contemporary and bespoke in its own right, we can fit any system or size. If you are looking for stainless steel rails or frameless bespoke glass we have the experience to fit and supply this for you.
The type of glass that we offer includes Clear Toughened, Satin Finish and Toughened Laminated and our thickness of glass ranges from 10 mm to 21.5mm so as you can see we have a range to suit any glass balustrade decking fit out. So as you can see if your looking to fit glass balustrade in your garden and especially your decking area in Essex it will certainly be worth having a chat with us as we can advise you on the best combinations of rail and glass for the project you have in mind.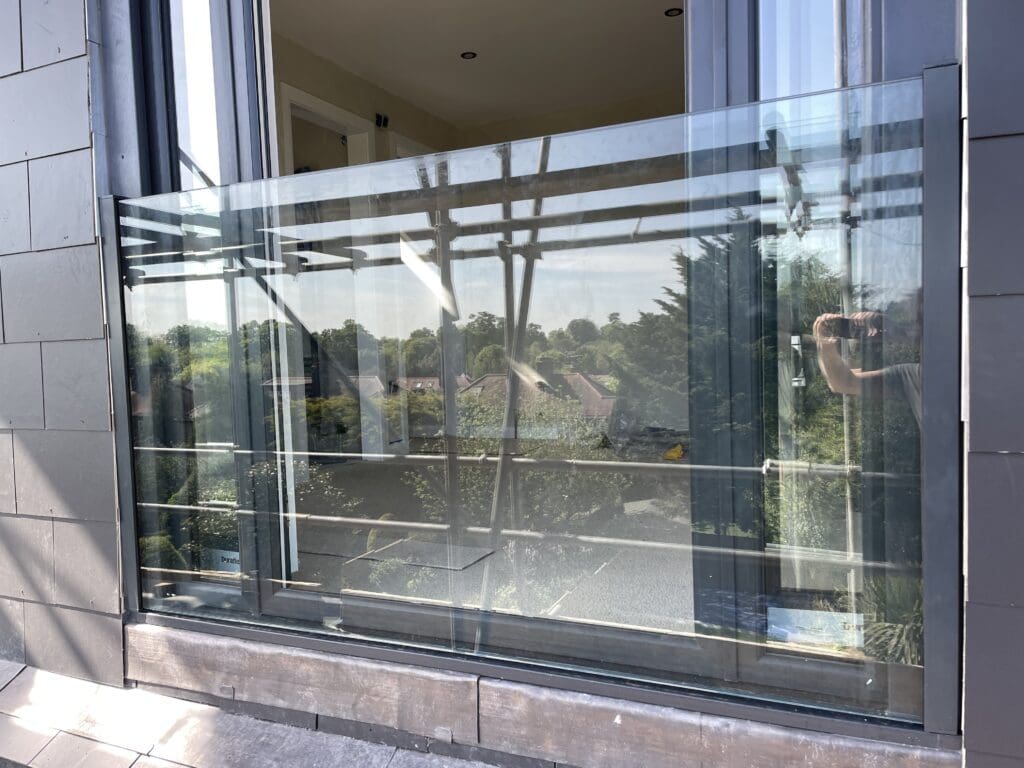 Your Juliet Balcony Enquiry
If you have decided that we could be the right company for you to fit your Juliet balcony in London the next step is for you to contact us so we can give you more details about our products and fitting service. Initially you can call us on 07903 166333, this would be best as we can then have a more detailed conversation with you about the area you are looking to cover. Alternatively you can contact us through our website here Bespoke Glass and Steelwork Supply and Install, London/Essex (visageglassandsteel.co.uk)
We provide our Bespoke Glass Balustrade services all over London Essex and the southeast. So please get in contact today to discuss your Glass Balustrade for your decking, patio area, balcony or staircase.
Please call today on 07903166333